Image by henkpijper from Pixabay
Transforming plastic waste into social value: lessons from circular entrepreneurs in Africa
Across Africa, and much of the world, end-of-use plastic is not collected for proper recycling. Instead, it is burnt; ends up in drains, sewers, fields and rivers; or in unprotected landfill, allowing toxins and microplastics to leak out. This is one of the hidden costs of our modern 'linear' economy – take, make and waste. Four entrepreneurs are turning that plastic waste into value-creating jobs for both disadvantaged and skilled people, improving local environments, and helping people find a purpose. We dig into their business models and hear their top tips for other circular entrepreneurs.
In the last podcast, I interviewed Andy Bownds, founder of Eco Brixs in Uganda. Eco Brix creates social value by paying people to collect waste plastic, which gets combined with sand and transformed into a useful product – pavings stones and construction materials. A recent Eco Brixs photo-blog highlights that in Uganda, 600 tonnes of plastic is discarded, every day. Because there is no formal system for waste collection, over 90 per cent ends up being sent to landfill or burnt illegally.
Companies can use the modern 'linear' economy – take, make and waste – to exploit society. They use plastic packaging improve storage, transport and product shelf-life. That means companies benefit from lower costs for wastage and lost sales – but they then pass the cost of dealing with the end-of-use packaging onto the local community. Even worse, as well as being expensive to collect and sort, all to often, the packaging can't be recycled locally. The Alliance to End Plastic Waste, an industry collaboration, has some key statistics on its website.
Make plastic packaging illegal?
One option is to prevent the plastic entering the system in the first place. Global Citizen reports that Rwanda banned plastic bags back in 2008. The Rwanda government, having decided that collecting and recycling plastic bags was too expensive, realised that Rwandans were burning the plastic instead. Plastic bags left in the environment end up clogging drains and sewers (causing floods) and are eaten by wildlife and farm animals, getting into our food chain. But burning them releases toxic fumes, threatening the health of those nearby or downwind.
Émilie Clavel, writing in the Guardian after visiting Kigali, the capital of Rwanda, was surprised by the cleanliness. It was particularly striking compared to 'the mountains of rubbish I'd grown accustomed to in other African countries. No plastic carrier bags floating in the wind or stranded on a tree branch.' Rwanda is strict about enforcing the ban, with Clavel finding that the three plastic bags she used to carry her shampoo and dirty laundry were confiscated at the airport.
Timothy Bouldry's Shoot for Change photographic reports show some of the issues facing countries like Uganda, with women hand-picking labels off plastic bottles to improve their value for recycling.
However, if there is no state-funded recycling, and communities want to avoid the health risks of burning or chemicals and microplastics leaking from landfill, what other options are there?
Create a plastic circular economy
An Africa.com article showcases 10 African entrepreneurs who are transforming waste into value-adding products.
In Kenya, Lorna Rutter founded EcoPost, to collect waste plastic and manufacture durable and commercially viable plastic fencing posts. These are suitable for household yards, forestry and construction projects, and help to reduce cutting down trees for timber.  Starting in 2010, by 2019, over 850 acres of forest had been saved and over 160 thousand tonnes of carbon emissions mitigated.
EcoPost's mission is to create sustainable jobs for people in marginalised communities and conserve our environment. So far, EcoPost has turned around 3,000 tonnes of plastic waste, from garbage cans and dump sites, into plastic lumber posts and garden furniture. EcoPost can use any plastic that can go through the extrusion process, including such as polypropylene and polyethylene (the material used to make carrier bags). What's more, EcoPost has created 40 indirect jobs and 5000-plus indirect jobs.
Awarded the Cartier Women's Initiative Laureate in 2011, even as a schoolgirl, Rutter was troubled by plastic litter. She started a career in banking, but 'something felt wrong; I was working on systems and structures and not with people and science, which had been my other passion at school. I wasn't comfortable about it.' Sharing a love for the environment with a young biochemical engineer she met at her first job, they researched potential avenues for their cause and found that plastic was the best place to start. Now they were able to work towards a purpose they believed in.
Rutter says the main hurdle she faces is to make her mark as a woman in the industry. "It can certainly be challenging to get people in administrative and regulatory bureaux to listen to me, but I have acquired powerful negotiating skills!"
In many villages across Africa, going to school includes the challenge of long distances, carrying books in plastic shopping bags, and trying to complete homework in the evenings, with expensive and unreliable electricity. In Rustenberg, South Africa, many households can only afford a single candle for the entire week.
Closing the loop to power education
Childhood friends Thato Kgatlhanye and Rea Ngwane knew they wanted to make a difference to young people and underprivileged communities. They came up with the idea of Repurpose schoolbags, made from 'upcycled' plastic waste with built-in solar panels. Charging up during the day, the solar panel detaches from the bag and is screwed into a 'solar jar', which provides light for up to 12 hours on a single charge. This means children can study without the need for candles, dirty kerosene lamps or electricity.
The bag uses fabric made from 100 per cent plastic waste, sewn together with industrial sewing machines. Starting up in 2014, by 2015, Repurpose aimed to employ 20 people and create 10,000 bags. However, the cost of the bags was a problem – at 20 US dollars, families unable to afford a candle didn't have the budget for a bag, either. Instead, Kgatlhanye and Ngwane found 'giving partners' – individuals and companies willing to buy the bags and donate them to schools. Early partners included Standard Bank and PWC.
Local high schools are involved too, organising plastic bag collection campaigns and encouraging young people to pick up litter. This supplements plastic collected from landfill sites by Repurpose workers.
Thato Kgatlhanye was chosen for an internship in New York with marketing guru and American best-selling author Seth Godin, and was picked as one of 18 South African social entrepreneurs to attend the 10-day Red Bull Amaphiko Academy. Furthermore, she was also selected as the 2014 first runner-up of the Anzisha Prize, where she won $15,000.
Interviewed after winning $15,000 in the 2014 Anzisha Prize, Kgatlhanye shared her top tip for entrepreneurs. "My advice is simple: bootstrap and find competitions to enter your business idea into. Firstly, it is a great way to get free business support and advice. Secondly, it's a great networking opportunity to meet high-profile business people – who usually judge these competitions – and potentially get mentorship from them. Finally, if you end up a winner, you will not only get a cash prize but also get some PR out of it." We heard similar advice from Eve Kekeh of baby-wear subscription Bundlee, back in Circular Economy Podcast episode 18. Eve has just been named one of Forbes '30 under 30' entrepreneurs, 'leveraging business smarts to save the world'.
Artisan shoes from repurposed car tyres
Over in Ethiopia, social enterprise soleRebels uses recycled and locally-sourced sustainable materials to hand-make stylish and on-trend footwear. Bethlehem Tilahun Alemu founded soleRebels in 2014, with the aim of bringing much-needed jobs to her local community near Addis Ababa. Writing on soleRebels website, Alemu realised she could 'blend her Ethiopian community's creative artisan talents with traditional Ethiopian shoe designs.  She aimed "… to riff, recreate, and re-imagine the traditional 'selate' and 'barabasso' shoes, a recycled car tire soled shoe that has existed in Ethiopia for a LONG time.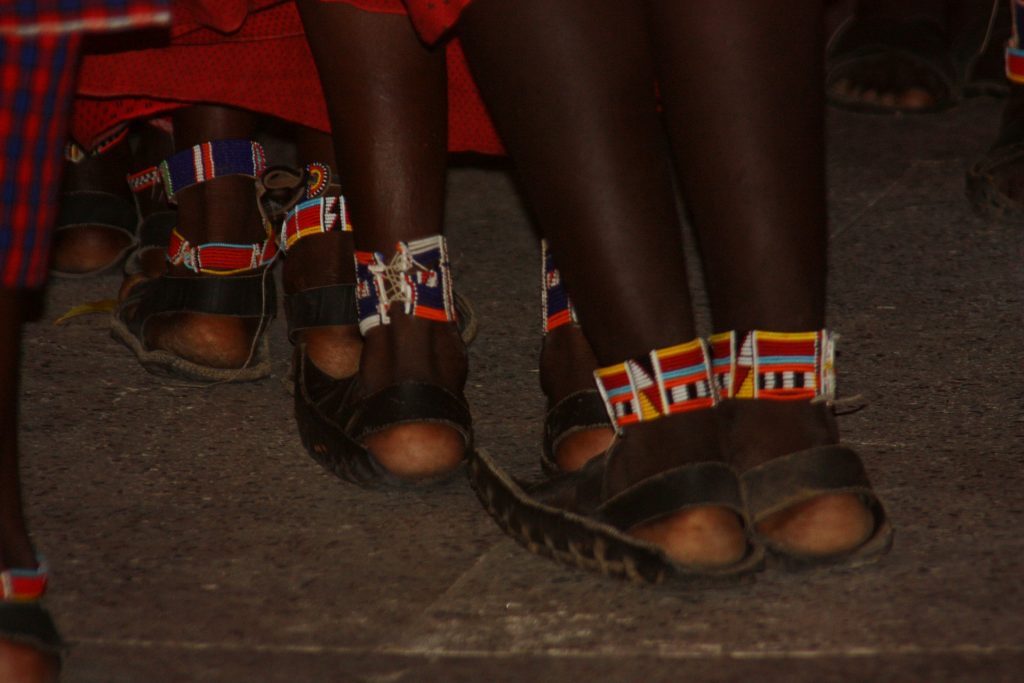 Alemu explains her philosophy: "Having grown up watching our family and neighbours struggling, we decided to create the "better life" we were all waiting for by harnessing our community's incredible artisan skills and channelling them into a sustainable, global, fair trade footwear business. We have done that and more and we are proud to say that the soleRebels brand is being enjoyed by people in over 30 countries around the world."
SoleRebels underlines its social commitments, explaining "We care deeply about our community, employing dozens of talented artisans, providing full medical benefits and education funds for our employees and their families, and offering wages 3 times the industry average."  Even better, soleRebels approach to footwear – hand-crafted and 'eco-sensible' – means it can source and make almost ALL materials locally, thereby creating an export product from 100 per cent local inputs.
Passionate partners and community connections
Back to where we started, with Eco Brixs in Uganda. Andy Bownds is now looking for funding and support to scale Eco Brixs to the next level.
Andy's first tip is that local partnerships and strong community connections are critical success factors. They can help spread the word, broaden the 'ecosystem' around the business and even offer resources like space.
Andy's advice to other entrepreneurs is to find partners and supporters who share your ethos. Finding someone who really buys into your idea is more important than the amount of capital they might provide.
Purpose-driven entrepreneurs create circular, social value
These entrepreneurs share a common purpose – to create value from end-of-use plastics that are blighting communities. We're learning that discarded plastic poisons soil, water and living creatures, and burning it creates toxic, harmful emissions.
By engaging local communities and partners, these ecopreneurs convert waste into many forms of social and ecological value. They and their teams have achieved amazing outcomes. They provide new skills, together with jobs for disabled, homeless and other disadvantaged groups. On top of this, cleaner environments and pride from locally produced products, plus sustainable long-term income streams, all help create a viable enterprise.
And that's not all. There are healthy local markets for these products, reducing imports (and for soleRebel, exporting to over 30 countries). That boosts local resilience. It's another example of how to 'close the circularity gap'. These social, circular entrepreneurs are recycling end-of-use products and packaging, discarded by other companies, to create value, for society and our planet.
Our partners African Circular Economy Network list circular economy examples across Africa in a map on the home page. Our website has several of Peter Desmond's blogs and publications on the circular economy in Africa:
Peter Desmond and co-author Milcah Asamba wrote a chapter, "Accelerating the Transition to a Circular Economy in Africa" with case studies of circular practices in South Africa and Kenya, in "The Circular Economy and the Global South". Read more here.
Peter's blog: Circular economy in Africa – an opportunity to leapfrog?
Peter's dissertation (available to download): Towards a circular economy in South Africa – what are the constraints to recycling mobile phones? 
More on plastics:
Catherine Weetman advises businesses, gives workshops & talks, and writes about the circular economy. Her award-winning Circular Economy Handbook explains the concept and practicalities, in plain English.  It includes lots of real examples and tips on getting started.