Our circular economy workshops and talks help engage and energise your audience and teams…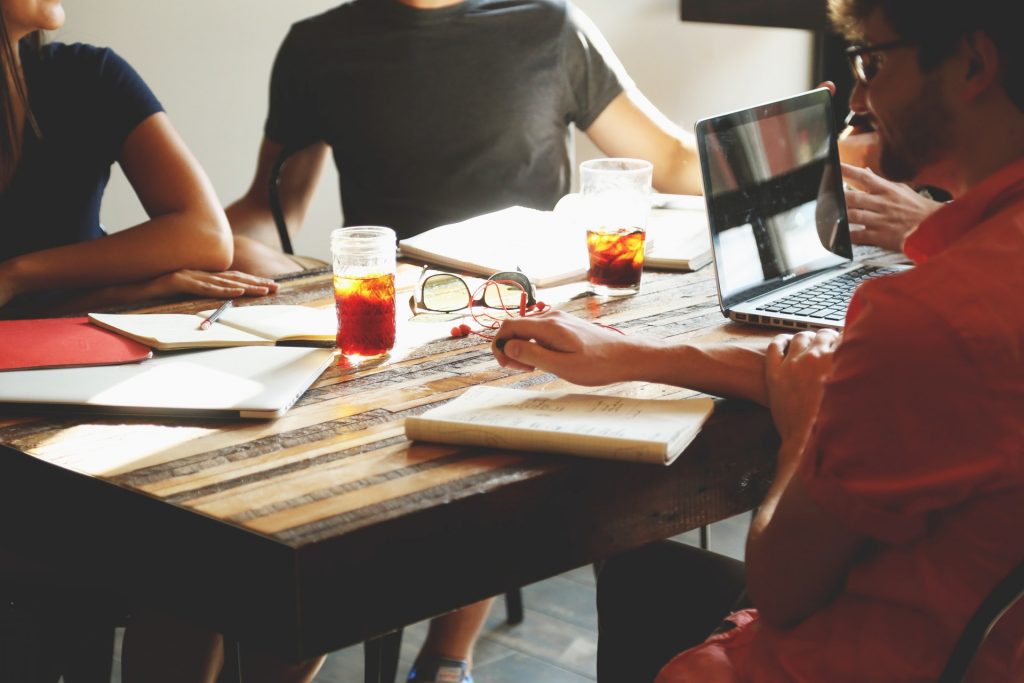 Our interactive circular economy workshops help you and your team understand the principles and practicalities, so you can see how it helps reduce costs and risks, improve productivity, increase resilience and improve competitiveness. 
For shorter events, our circular economy talks cover the concept, and the practical applications, helping to raise awareness, highlight opportunities and spark ideas to kick-start your circular journey.
We use a wide range of practical examples from our extensive case study database to help you develop your own business case, engage your key stakeholders and create action plans.
We can help introduce people to the circular economy concepts and talk about the global context.  We cover risks and trends, highlighting the reasons why the circular economy is essential for business and society. Our circular economy components framework  provides a logical way to think about the changes needed at each stage of the supply chain.  Often, we include circular business models, with both well-known and new, disruptive examples. 
We also work with organisations who want to go beyond the basics, looking at the issues and opportunities, and aiming to generate ideas to take forward to the next stage.
Our previous talks and workshops have focussed on specific market sectors, or organisational functions:  helping each group think about what the circular economy means for them, and how they can use it to make stronger, competitive and sustainable businesses.
We can start from any level of knowledge to help your team to understand the circular economy in more detail.  Even better, we can help you spot the opportunities for your organisation (as well as risks and issues related to 'business as usual'.  We use a range of workshop formats, and we also have circular economy board and card games.  If you're in the UK and you'd like to discuss using the In the Loop boardgame, or Barry Waddilove's system design game (featured in Catherine's award-winning book), please get in touch.
Click here to see our upcoming talks and circular economy workshops, and get in touch today to discuss how we can support a bespoke workshop or talk for your organisation or at your event.
Clients
We've given talks and workshops on sustainability and the circular economy for these organisations:
Circular Economy Club
Cranfield University – Project SCALE
EuSalt Association
Go.Connect Ltd – Smart Cities Live
Informa – IPEX, Logistics 100 Forum
Manucore – European Supply Chain Directors Forum, Munich
Portsmouth University
Procurement Leaders – World Procurement Congress
Shell – Powering Progress Together, London
The Chartered Institute of Logistics and Transport
The RSA
The University of Huddersfield
The University of Hull
United Nations Assocation – Harrogate
UNOPS 'retreat' – Copenhagen
Derby University – Low Carbon Business Network
The Newbridge Project
The Permaculture Association
Winchester School of Art – Sustainable Fashion
Opportunity Peterborough – Future Circular Cities
Chartered Institute of Logistics and Transport, UK – Centenary Conference
Castlefield Investment Symposium, Manchester, UK
Windesheim University, Netherlands – Circular Economy Summer School
The RSA – Democracy in Schools – Tees Valley
What they say
"Catherine presented at our Symposium on The Circular Economy, and her ability to explain the subject matter with interesting examples and simple frameworks helped to bring a complex subject to life. She provided well thought-out frameworks for those wanting to explore circular approaches and policies, which were well-received by our diverse audience.
 Catherine's high-energy, practical and inspirational session explained clearly how it helps strengthen businesses, society and our living planet. Her presentation was followed by a Q&A with the audience, and she expertly answered a wide variety of questions from the audience – feedback from our guests was extremely positive.
 We were delighted to be able to host such an engaging session – Catherine really knows the subject and presents interesting (not wordy!) slides with lots of passion.  She breaks complex theory into digestible chunks, using a wealth of examples to 'make it real'."
Olivia Bowen, Co-owner, Castlefield Advisory  Partners Ltd
"Catherine did a fantastic job in introducing the concepts of circular economy to the students with interesting examples and simple frameworks to help them understand how the circular economy can reduce business risk and create opportunities."

Michiel Steeman, Professor of Supply Chain Finance, University of Applied Sciences Windesheim, Netherlands
"I want to pass on my personal thanks to you for your highly appreciated contribution to our CILT International Centenary Convention 2019 'Global solutions to global challenges.

Great feedback on your session."
Kevin Richardson, Chief Executive, CILT (UK)
Interesting, engaging. Lots of interesting facts. Be nice to discuss more but constrained by time!
Low Carbon Derby workshop participant
Best couple of hours spent for some time! Workshop participant, Newbridge Festival