The Circular Economy Podcast
Catherine Weetman interviews inspiring people who are making the circular economy happen.
We explore how the circular economy makes a better business (and a better world): for you, your partners, and your customers.
If you can recommend a circular business, start-up or social enterprise in a developing country, please
let us know
!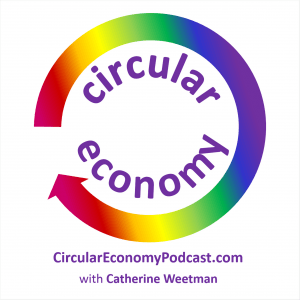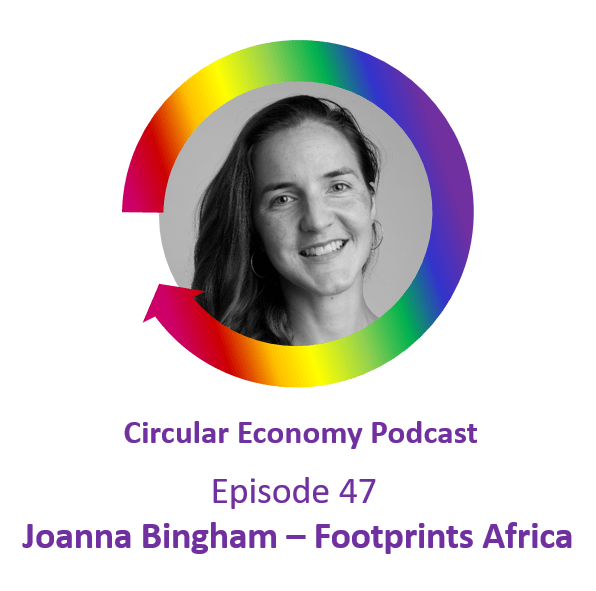 Joanna Bingham, the founding CEO of Footprints Africa, is focussed on using the circular economy to support sustainable, scalable and inclusive approaches to development of local African economies. Joanna is also a founding partner of the CE360 Alliance, and leads the Ghana chapter for the African CE Network. She studied at Bradford University, the first degree-level circular economy course, supported by the Ellen MacArthur Foundation. Through Footprints Africa, Joanna runs a 6 month B-Corp programme…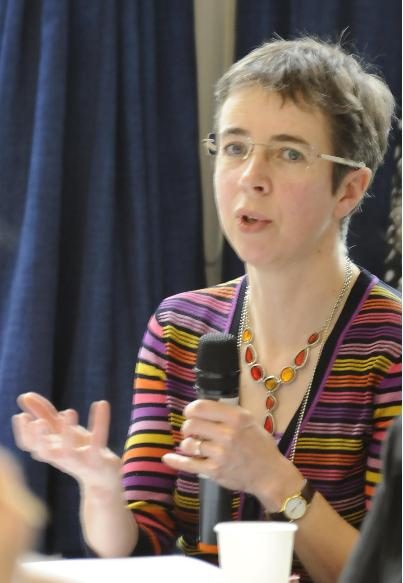 Catherine Weetman interviews the people making the circular economy happen: rethinking how we design, make and use everything.  We talk to entrepreneurs & business owners, social enterprises, and leading thinkers. 
We find out how they got involved, and invite them to share their 'lessons learned' and top tips for you.  How are they using circular approaches to create value, increase resilience and reduce risk, to make a competitive, sustainable organisation?
Want to know more about the what the circular economy is, and how it can help your business?  Listen to Episode 1, or read our article: What is the circular economy?  In Episode 2, we dig into the 'linear economy' – what are the risks and global mega-trends driving the need to rethink how we design, make and use everything?  What does this mean for your business? Or, scroll down to see the full episode list below
Stay in touch for new episodes and useful insights.
Tweet us @Rethink_Global – we'd love to hear what you think of the show.  And of course it would be great if you could leave us a 5* review on iTunes, or wherever you find your podcasts!
Podcast music
Thanks to Belinda O'Hooley and Heidi Tidow, otherwise known as the brilliant, inventive and generous folk duo, O'Hooley & Tidow, for allowing me to use the instrumentals from the live version of Summat's Brewin' as music for the podcast. You can find the whole track (inspired by the Copper Family song "Oh Good Ale") on their album, also called Summat's Brewin'. You can follow them on Twitter too.