Podcast: Play in new window | Download
In today's episode, I'm talking to Jo Godden, who founded RubyMoon, a 'not-for-profit Eco and Ethical activewear brand' in 2011.  We talk about how recycled ocean plastics, transparency and circular economics are at the heart of Rubymoon. 
Jo believes the fashion industry has fantastic potential to be a force for good, both socially and for our planet, and that circular economy manufacturing will get us there faster.
Jo is also involved in circular economy activities in Brighton, helping to inspire people to think differently about fashion, and she believes we should think of ourselves as citizens, not consumers.
You can read a summary of the podcast later on this page.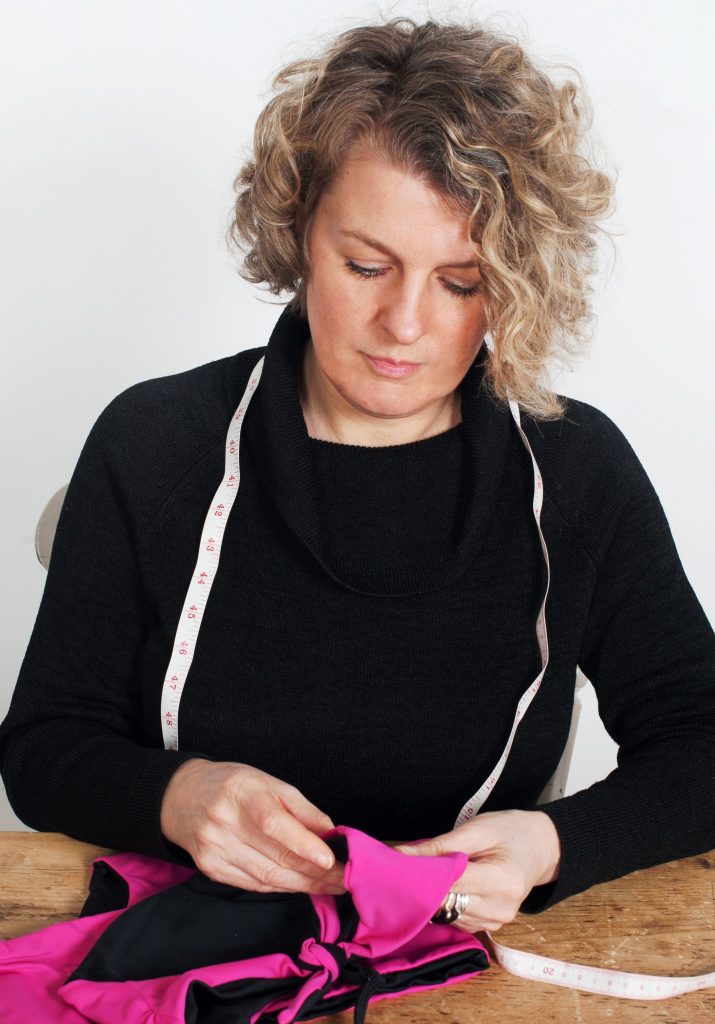 About Jo Godden

Jo Godden, a designer – lingerie and swimwear specialist, a mother and activist. She loves to swim and the beach is her favourite place. 
Jo believes the fashion industry has the most substantial potential to positively impact the social and environmental state of our planet and using circular economy manufacturing is how we will get there faster.
"After 25 years working in the fashion field, I decided I no longer wanted to be part of the problem, I want to be part of the solution."
 In 2011, Jo founded RubyMoon, 'the world's only not-for-profit Eco and Ethical activewear brand'. Their high-quality fabric cleans up the oceans and 100 per cent of the profits support women entrepreneurs with microloans in 14 developing countries.
Jo says "Fashion can be a force for good. I believe that what we choose to buy is how we vote effectively for a better world."
Jo also gives workshops and talks aiming to make a Circle of Impact: have a look at this page on the RubyMoon website
Podcast Sections
[02:22]  Jo tell us a bit about her background, and her decision to start a business so she could be 'part of the solution':  offering alternatives to fast fashion and poor supply chain ethics.
Responsible manufacturing and consumption
[04:37] We move on to talk about the issues in fast fashion supply chains, and how clothing manufacture is returning to Leicester in the UK.  We discuss the problems of long-distance supply chains and the difficulties of audits and inspections if your suppliers are overseas.  In the light of these challenges, RubyMoon only sources and manufactures in Europe.
Be citizens, not consumers!
[08:58] Jo talks about the mind-sets of citizens versus consumers, and how changing our mindsets means we can be responsible for what we buy, eat and what we do with our lives.
[11:50] Valuing your clothing is at the forefront of the sustainable fashion movement.  How can we change the psychology of what we buy and use?  RubyMoon's approach is to design for durability, using certified fabric and giving great value in terms of price per wear.
[14:16] We ask whether consumer guides could help make the lifetime cost transparent, for lots of products.
Using recycled ocean plastics
[16:35] Jo talks about how she came across the issues of ghost nets and ocean plastics in the 'noughties', becoming (probably) the first UK company to use recycled ocean plastics for clothing.  The project, supported by volunteer divers, helps marine life as well as reducing the need for virgin synthetic materials from petrochemicals, and saving energy too.
The circular economy is the future of fashion!
[19:59] Jo is involved in Circular Brighton and Hove (part of the Circular Economy Club), and we talk about the circular fashion events she organises.
[23:43] Catherine mentions a BBC interview with Dr Patsy Perry of the University of Manchester, and Hannah Carter of the Love not Landfill UK initiative.  They encourage people to think differently about how to create a unique look using vintage and being creative, instead of just buying what the fast fashion brands try to sell to you.
[26:10] There's no fashion on a dead planet!  We discuss how Extinction Rebellion, YouthStrike4Climate and Greta Thunberg are making sustainability cool.
The Circular ECONOMY – social enterprise and microloans
[26:59] Jo tells us about how RubyMoon invests 100 per cent of its profits in women entrepreneurs, through charity Lend with Care. The loans are repaid (no interest is charged) and lent out again to benefit more businesses.  Jo is able to follow and share the stories of the businesses, spread across 14 developing countries so far.
Jo also works with social enterprise FotoDocument which provides photography for the Rubymoon website.
The right to repair and Tech-Takeback
[29:10] Finally, we talk about Fairphone, the circular economy, repairable and upgradable phone.  Jo tells us about another of her favourite circular examples:  Tech-Takeback in Brighton, organised by Cat Fletcher with David and Judy Greenfield.
Links we mention in the episode:
Want to find out more about the circular economy?
If you'd like to learn more about the circular economy and how it could help your business, why not listen to Episode 1, or read our guide: What is the Circular Economy?  To go deeper, you could buy Catherine's book, A Circular Economy Handbook for Business and Supply Chains, which takes a bottom-up, practical approach, with lots of real examples from around the world, to help you really 'get' the circular economy, and come up with ideas to make your own business more competitive, resilient and sustainable. 
Please let us know what you think of the podcast…  and why not help accelerate the circular economy by helping others find us – please leave a review on iTunes, or wherever you find your podcasts.  Or send us a Tweet:  @Rethink_Global
Podcast music
Thanks to Belinda O'Hooley and Heidi Tidow, otherwise known as the brilliant, inventive and generous folk duo, O'Hooley & Tidow for allowing me to use the instrumentals from the live version of Summat's Brewin' as music for the podcast. You can find the whole track (inspired by the Copper Family song "Oh Good Ale") on their album, also called Summat's Brewin'.  Or, follow them on Twitter.
BONUS Ep85 part 2 - India Hamilton shares more about circular economy food coop SCOOP, Permaculture, membership models, and why she loves compliance officers. We also discuss the importance of…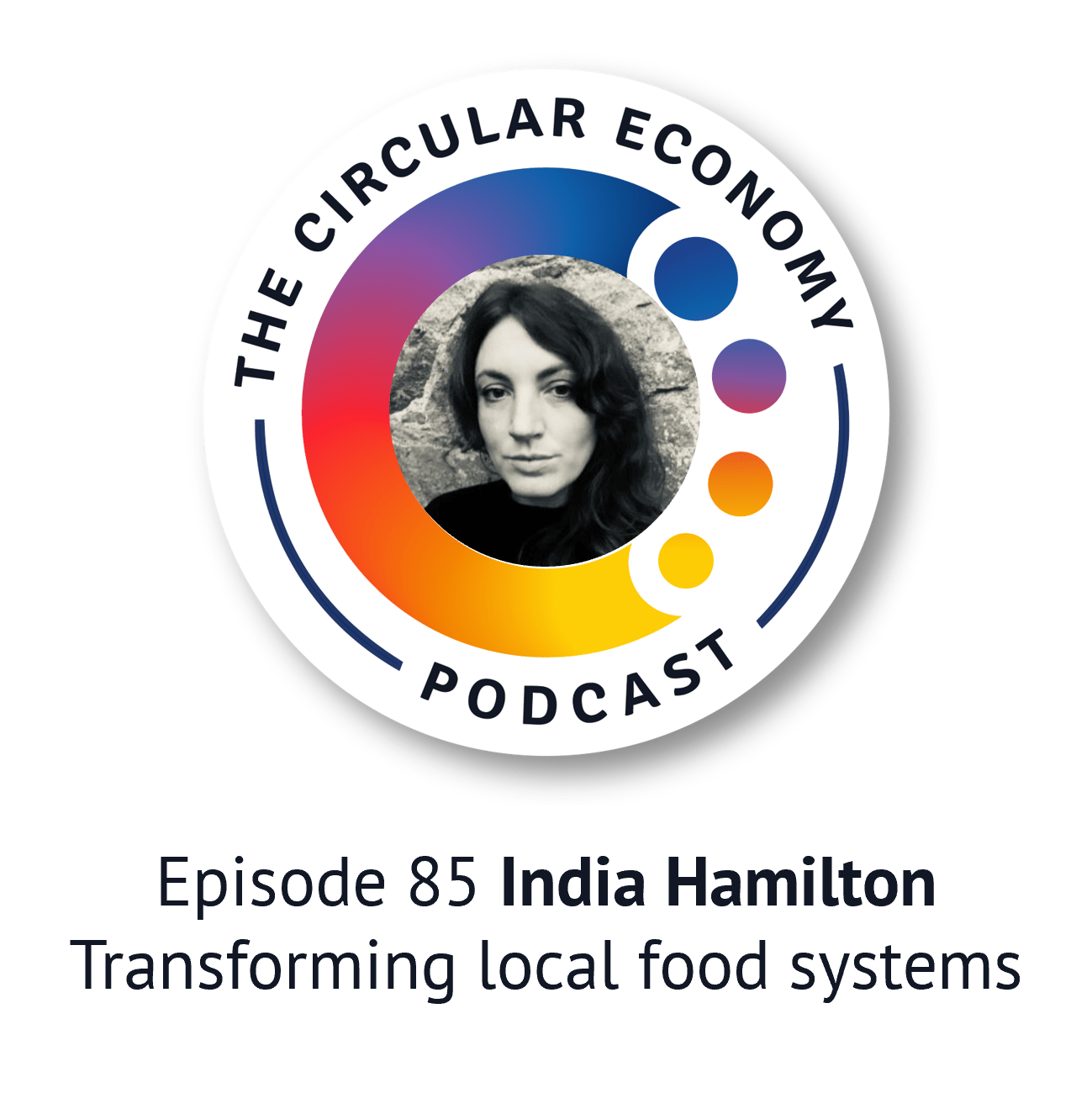 India Hamilton, cofounder of circular economy food cooperative SCOOP explains the challenges of providing healthy, affordable and local food on a small island. We hear about the founding principles behind…
Catherine Weetman talks to Jo Chidley, a circular economy expert, chemist, herbal botanist, and co-founder of TWO successful circular economy businesses, Beauty Kitchen (which is on a mission to create…