Circular 4 SDGs | Wilful Blindness | Climatarians | COP26 events | UN circular economy course | Our team | Knowledge Hub | Podcast
Our latest round-up of what we've shared, and what's inspired us. In this issue:
Blog: the best way to support the SDGs? Go Circular!
Book insights: Wilful Blindness
Eat like a Climatarian!
Be the change for COP26 – UNA Scotland circular economy event, and 'Shop til we drop' fashion hackathon
UNSSC Circular Economy course
Welcoming Nicole Rudolf to the Rethink Global team!
Circle Lab Knowledge Hub – learn, edit, contribute, curate!
Circular Economy Podcast – episodes 55 to 62
Firstly, I'm soooo sorry that it's been such a long break since the last Insights. Suddenly, everyone wants to know more about the circular economy, with invitations to give talks, workshops and support to organisations around the world – Bonn, Bulgaria, Brazil and beyond. I'll keep you updated on the free-to-attend events I'm involved in (and try and resume the fortnightly news updates!).
The best way to support the SDGs? Go circular!
If you're familiar with the United Nations Sustainable Development Goals (SDGs), you'll know they create a 'shared blueprint for peace and prosperity for people and the planet, now and into the future.'  They are 'an urgent call for action by all countries – in a global partnership.'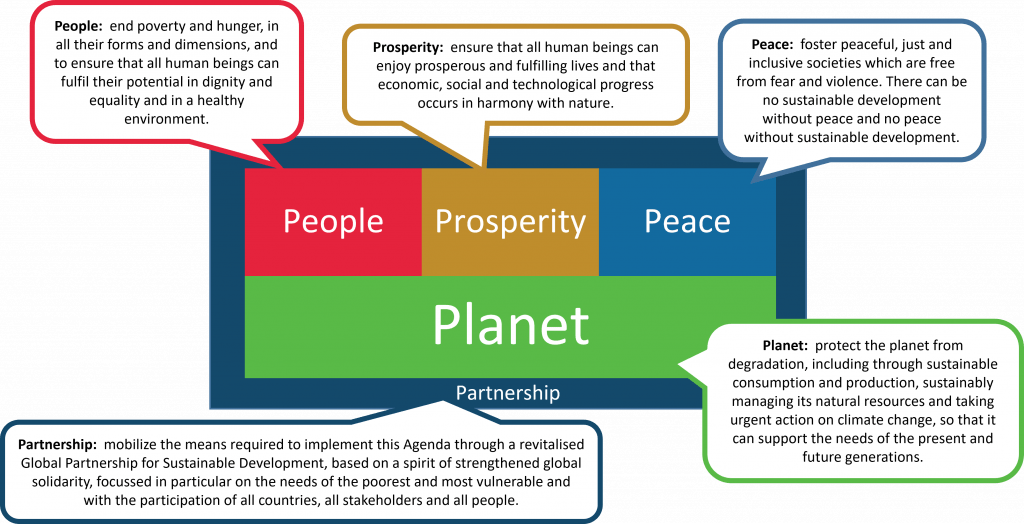 The 17 goals tackle the critical global issues facing all of us. They aim to end poverty and deprivation, underpinning this with 'strategies that improve health and education, reduce inequality, and spur economic growth – all while tackling climate change and working to preserve our oceans and forests.'
My latest blog aims to show how the circular economy is a great way to strengthen your business and make a significant impact on the SDGs. Read more:  https://www.rethinkglobal.info/the-best-way-to-support-the-sdgs-go-circular/
Wilful Blindness
I've just started reading Less is More: How Degrowth will Save the World, by Jason Hickel – and it's already helping me see things through a new lens. More on that next time – this week I'm going back through the many notes I made when reading Wilful Blindness, by Margaret Heffernan (it was first published in 2011, and is now in its 3rd edition). She examines what makes us blind, why we are all susceptible to it (even more so if we think we aren't!) and shows the people who resist it, to help us all find the ways (and the courage) to 'see better'.
Heffernan describes how, in failing to get to grips with the biggest challenge our human race has ever faced – climate change – 'all the forces of wilful blindness come together'. Our consumption habits, shared with people similar to us, means we are blind to the costs of those habits. Heffernan draws parallels with being the 'unwitting spouse of an alcoholic', when we know there is something deeply wrong, but we don't want to admit that the lifestyles we love are killing us – and others.
She points out that we try to resolve the dissonance – the gap between reading about our impact, and yet living as we do – by minor changes to what we buy, eat and do, but 'very few significant social shifts'. Often, she says, we keep ourselves busy to avoid confronting our worries – 'a kind of wild displacement activity'. The 'gravitational pull' of the status quo* is very strong. Heffernan says 'it's so much easier to imagine that what we don't know, won't hurt us'. Doing nothing feels safer, whereas change feels effortful and risky.
Heffernan sees us as 'obedient consumers' – we might change if we're forced to, but otherwise we become bystanders, conforming to the social norms we see around us.
She says this is 'wilful blindness on a spectacular scale'. She sees hope though, in the many people who aren't blind to this: people who can and do see more. These are ordinary people, just like us, but being clear-eyed – wilfully sighted. They challenge the status quo, look for the root cause of the problems and act on what they see. We can all be wilfully sighted, not wilfully blind.
Have you read Wilful Blindness? Let us know what you think of it!
[* the status quo trap in business, defined by Hammond and Keeney – see this article in HBR from 1998]
Eat like a #Climatarian?
So how can you shift your behaviour and help make a difference? Why not rethink your diet – maybe you're already thinking about #MeatFreeMondays, going vegetarian or even vegan… what about a new way of thinking about the food you buy and eat, from a 'climatarian' perspective? Following author Michael Pollan's advice – 'eat food, not too much, mostly plants' – seems both simple and sensible.
As food for thought (sorry, couldn't resist!), you might like this podcast from actor, writer and entrepreneur Lily Cole. Who Cares Wins is a short podcast series (and now a book). Lily invites guests with different perspectives to explore critical issues – and their relationship to the environment – from technology, food, to mental health and capitalism.
I enjoyed the episode Is Meat Killing Us, exploring 'one of the most important and polarising debates in the environmental movement' – eating meat. Lily talks to Paul McCartney the co-founder of Linda McCartney Foods and founder of Impossible Foods Pat Brown, exploring the 'ethical and environmental arguments driving the boom in faux meat products.
On the other side of the fence, Lily wonders if there is a version of animal agriculture that restores soil health, speaking to the author of Wilding, Isabella Tree, as well as the author and activist Alice Waters who advocates regenerative farming, local, organic and seasonal produce.'
Be the change for COP26!
I'm a member of the United Nations Association UK, and so I'm delighted to be part of the UN House Scotland COP26 online support events, organised by Dr. Dorothea Christiana FRSA
I'm looking forward to sharing the (virtual!) floor with Iain Gulland of Zero Waste Scotland on Tuesday 19 October. The event is free, and there'll be plenty of opportunities for challenging questions.
I'll be talking about the many ways that going #circular can support zero-carbon goals, and why we need to focus on 3 key circular economy strategies (spoiler alert – recycling isn't one of them!). If you're keen to know how YOU can help make the circular economy happen, come and join us!
More info and booking links here: https://www.unhscotland.org.uk/consumption-retail-and-marketing
Are you at risk of 'shopping 'til you drop'?
Or maybe you're addicted to 'retail therapy'? The amazing and inspiring #socialentrepreneur Jo-Anne Godden, founder of RubyMoon GYM TO SWIM wants to challenge us all to reimagine the future of fashion and textiles… are you thinking about how you can care for your planet, by caring for your clothes, tech and other stuff?
You can be part of the solution, not the pollution! I'm looking forward to being part of the hackathon. Here's the event info:
Calling all people who wear clothes! We are delighted to invite you to our online event on 7th October at 4pm GMT, where we will challenge you to reimagine the future of fashion and textiles for the benefit of our planet. We would be grateful if you would be able to promote this to your followers, so that we can have as big an impact as possible! 
Did you know that fashion and textiles are to blame for 10% of global carbon emissions? And this number is rising exponentially. At this rate, could it be fashion that pushes us over the edge and causes us to literally Shop Til We Drop? 
This event is your chance to make a difference!  More info, and tickets on Eventbrite: https://www.eventbrite.co.uk/e/will-we-shop-til-we-drop-tickets-168394224659
United Nations Circular Economy course 
I'm proud to again be supporting the UN Staff Systems College free 6-week course on the circular economy and the SDGs. It's open to those who can help make circular happen, in business, policymaking and NGOs. The first two editions had excellent feedback and 3rd edition launched this week, with over 500 participants (selected from 2000 application) from 122 countries enrolled.
I'm doubly delighted that two of my previous podcast guests will be joining me. In week 5 of the course, I'll be doing a webinar with Brian Bauer, head of circular economy and partnerships with Algramo.  In episode 42, Brian explained how Algramo's reusable packaging helped solve the 'poverty tax' and eliminate the need for recycling.  I'll be talking about why circular doesn't necessarily mean sustainable, and calling out some of the meaningless, and even counterproductive initiatives from companies that should be leading the way.
In week 6, I'll be talking about how you can be a circular changemaker through your personal actions. Sandra Goldmark, author of the excellent book Fixation, will join me to talk about what she learnt from organising a series of pop-up repair shops around New York.
Sandra's motto for all of us is a riff on Michael Pollan's food motto, mentioned above: "Have good stuff, not too much, mostly reclaimed, care for it, pass it on". We could stick this on our screens whilst being tempted/manipulated by all that clever marketing for Black Friday and the Christmas holiday!
Sandra is a designer, teacher, and entrepreneur whose work focuses on circular economy solutions to overconsumption and climate change, and she explores why repair is in decline, and what kind of objects we want to repair. You can listen to my conversation with Sandra in episode 41.
Unfortunately, it's too late to enroll for this edition of the course – instead, look out for applications opening for the next edition.
Welcoming Nicole Rudolf to the team
Woohoo! Exciting news –  we have a new (part-time) team member, Nicole Rudolf.
Nicole will be researching circular economy examples, to help share knowledge about how the circular economy is the solution we need for people, planet and prosperity, and which organisations are using it to build a more resilient, profitable, and sustainable business.
Nicole believes that to bring about change, we need to think in systems and work across disciplines. She has extensive national and international experience in project management, consulting, and business finance in both the public and private sectors. As a qualified German lawyer with a Master of Laws (LLM) from the University of London, she brings with her a broad knowledge of policy work.
Nicole has a long-standing interest in sustainability and completing the Circular Economy: Introduction online course at TU Delft, reinforced her desire to be part of the transformation from 'linear' to circular.
Nicole will be adding the best circular examples as Business Cases in the Knowledge Hub… the 'wikipedia' for the circular economy…
The Knowledge Hub
For the last couple of years, I've been supporting the team at Circle Economy with improving and expanding the Knowledge Hub database. Over the years I've been researching, writing and talking about the circular economy I've built up my own database of over 950 examples of circular initiatives – businesses, products, services and technologies.
I want to share these through the Knowledge Hub, as it's the most comprehensive, searchable online circular economy database – and, importantly, it's open-sourced. There are over 2000 examples, from every sector, around the world.
Everyone can learn, edit, contribute, and curate! You can add your own case studies, comment or amend other cases, and create your own collections (we're build a Rethink Global collection too!).
Unfortunately, it's not as simple as uploading cases in 'bulk'. In fact, it's a major challenge to 'translate' my database structure (based on my Circular Economy Framework 2.0 from A Circular Economy Handbook) onto the Circle Economy 'key elements'. But we're working on it!
Circular Economy Podcast – latest episodes
Ooops…. we've published 8 podcast episodes since the last issue of Insights. We've met some more people amazing people, all finding ways to create unique circular value for people and our planet. My 'round up' in Episode 60 explores how the two most important circular strategies – designing products to last longer, and/or to be shared and rented – are the key that unlocks the problem of how to improve standards of living whilst shrinking our resource, ecological and carbon footprint.
Read on for the highlights and links, in case you've missed any of them…
The last couple of episodes have been longer than usual – what did you think? Should we try to stick with the usual 30-40 minute episode length? Or did you get more out of the longer conversations? Please let us know – by email – we'd love to hear from you!
Episode 55 Anthony Burns – ACS
Anthony Burns is COO of ACS, an award-winning & innovative circular fashion enterprise offering clothes rental and providing white-label services for fashion brands. https://www.rethinkglobal.info/episode-55-anthony-burns-acs/
Episode 56 Laura Meijering – UNRAVELAU
Laura Meijering – designer, fashion lover and entrepreneur – founded UNRAVELAU in 2017, to unravel the threads of fashion and keep only the good parts, through design, atelier and education services. https://www.rethinkglobal.info/episode-56-laura-meijering-unravelau/
Episode 57 Helen Burdett of the World Economic Forum
Helen Burdett leads the World Economic Forum's work on circular economy innovation. We hear about the Circular Trailblazers program, and find out what makes a 'trailblazer'. We also hear about its flagship initiative, Scale360°. https://www.rethinkglobal.info/episode-57-helen-burdett-world-economic-forum/
Episode 58 – Elis Joudalova of OLIO
Elis Joudalova talks about OLIO, the #1 sharing app connecting neighbours with each other & with local businesses, so surplus food and other items can be shared, not thrown away. https://www.rethinkglobal.info/episode-58-elis-joudalova-olio/
Episode 59 – Rae Stanton of Lush        
Rae Stanton, Earthcare Retail Lead for Lush Cosmetics UK & Ireland, uses Permaculture principles to support circular and regenerative packaging and sourcing. https://www.rethinkglobal.info/episode-59-rae-stanton-of-lush/
Episode 60 – Turning off the Tap        Products with a 'life of their own' are key to circular, regenerative, profitable systems, and can 'turn off the tap' to shrink our massive industrial footprint. https://www.rethinkglobal.info/episode-60-turning-off-the-tap/
Episode 61 – Astrid Wynne – IT Sustainability expert
Why remanufacturing and refurbishing IT makes more sense, for cost, performance, carbon and resource usage, with technology sustainability expert Astrid Wynne. https://www.rethinkglobal.info/episode-61-astrid-wynne-it-sustainability-expert/
Episode 62 – Malin Orebäck Circular Design at McKinsey
Malin Orebäck leads McKinsey Design's work in sustainability and circular economy, and gives us a masterclass introduction to circular design for products and services.  https://www.rethinkglobal.info/episode-62-malin-oreback-circular-design-at-mckinsey/
Find the podcast series on iTunes,  Google Podcasts,  PlayerFM, Spotify, TuneIn, or search for "circular economy" in your favourite podcast app.
Don't forget, you can use our interactive, searchable podcast index to find episodes by sector, by region or by circular strategy. Plus, there is now a regular Circular Economy Podcast newsletter, so you get the latest episode show notes, links and transcript delivered to your inbox on Sunday morning, each fortnight. The newsletter includes a link to the episode page on our website, with an audio player. You can subscribe by clicking this link to update your preferences
PS We'd love it if you could post a review, and help other people find us!
We're happy to help with your circular projects – just hit reply!

We help entrepreneurs, companies and business leaders discover and use the circular economy – to build profitable, resilient, sustainable and successful businesses.  We believe in a circular economy that is fair, transparent and inclusive, to create a better world for everyone.