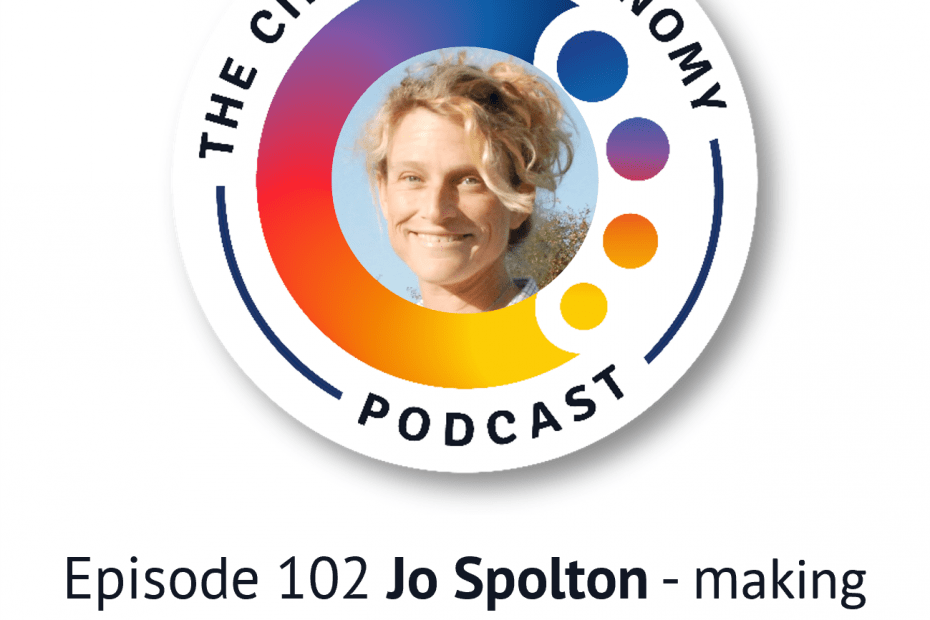 Jo Spolton is the founder of Rumage, a brilliant online platform that makes it super-easy for people to find – and buy – exactly what they're looking for across a wide range of secondhand marketplaces.
Jo is a Fine Art graduate and was a professional racing sailor. Her adventures when sailing around the world opened a window, showing how badly global consumption is affecting our planet.
On the Rumage website, under a heading that says "let's make secondhand first choice", Jo explains why she's driven to do this, saying: "I wanted my children to grow up knowing that as consumers they have a choice. Fast fashion, our disposable economy, always buying new is unsustainable. Buying second hand means less resources being used up, less energy, less manufacturing, less shipping, less landfill. The choice is ours. Rumage.com is here to make it easy."
In this episode, Jo Spolton tells us how she came up with the idea for Rumage, and shares some of the challenges of starting up, including creating a basic test product, getting clear on what customers really want, and the difficulties of securing funding.
Jo talks us through her insights on customer trends, and how people are moving away from ownership and towards renting, sharing and subscriptions.