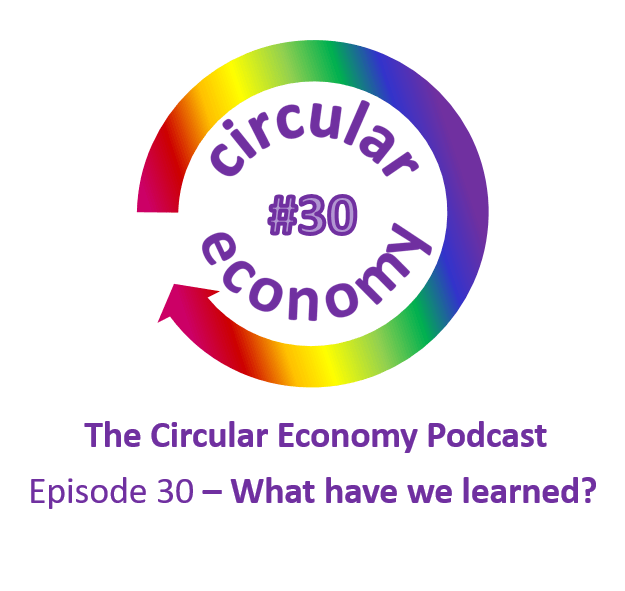 We review the last 9 episodes, exploring key themes & summarising what we've learned. Plus, we hear from Geoff van Sonsbeeck, on womenswear brand Baukjen's packaging approach.
The wonders of online communication mean we've been to the United States, Jordan, Uganda, Canada and Ghana in the last nine episodes. We've talked to a start-up looking for funding, two social enterprises, two charities, a community cooperative, and several businesses that have been growing for 15-20 years.
If we look at the circular economy strategies of these organisations: five are helping to 'Close the Loop and Regenerate', two are 'Slowing the Flow' of materials through more durable, circular designs, and two are 'Intensifying the Flow' through sharing services.
We'll also look at how these different organisations are creating value for different groups – for their customers, suppliers, employees, communities – and for our planet.