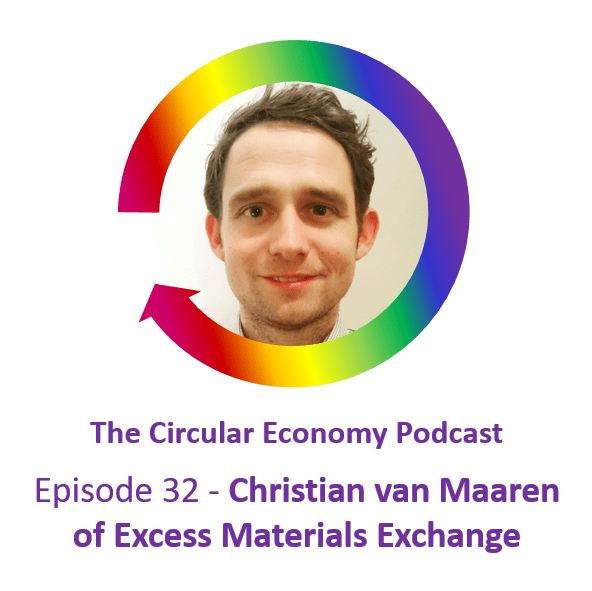 Christian van Maaren is co-founder of Excess Materials Exchange, based in the Netherlands. Excess Materials Exchange is saving the planet by running a dating site, which at first sounds improbable, and then sounds intriguing!
Christian believes the circular economy is one of the fastest and cheapest ways to achieve the Paris climate goals, and we hear how Excess Materials Exchange helps customers measure the value of their exchange options, in financial, environmental and social impacts.
Christian tells us about the kinds of companies and materials they match up, using a combination of blockchain and AI, and how they actively match supply & demand for materials to ensure high value re-use.