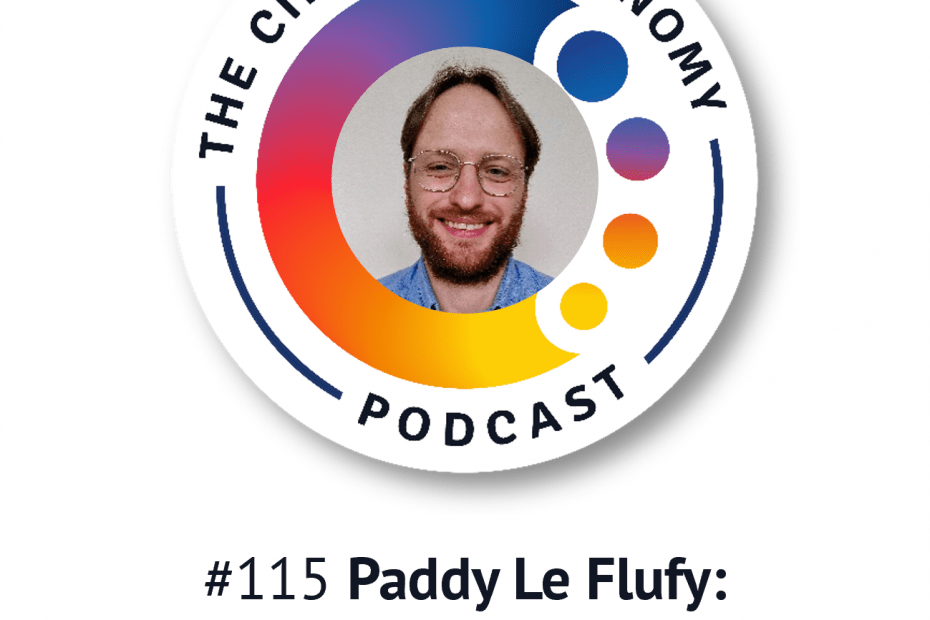 We're exploring the broader context of a future-fit economy, asking questions like:
How do we create the conditions for circular solutions to gain traction? What's holding us back, particularly when we think about our economic systems, and the way companies are set up?
In today's episode, I'm talking to Paddy Le Flufy about his book, Building Tomorrow: Averting Environmental Crisis With a New Economic System, which was published in March 2023. Paddy's aim is to work out how we can improve our own society AND improve the lives of the billions of people currently affected by the dominant global systems.
In A Circular Economy Handbook, I included a chapter on Enablers and Accelerators for the circular economy, and today we're going to explore a couple of important ideas that fit into those categories – concepts that aren't circular in themselves, but are important ways to help circular approaches have even more impact.
Before embarking on this project, in 2015, Paddy had a somewhat different life. After a degree in mathematics at Cambridge University then qualifying as an accountant at KPMG in London, he lived something of a double life. He worked as a finance specialist in London for six months at a time, but then used his money to live in remote places, alongside people whose lives were drastically different from his own – and we'll hear a bit more about that later.
Paddy's book is featured on the 2023 Financial Times Best Book of Summer reading list, and has earned praise from Jeremy Lent.
"The book aims directly at creating systemic change by providing people with both a holistic vision of a new economic system and the tools with which to build it… Positive real-world examples and potential future developments show how people throughout society can help build the new system. Those that do will be creating a better world."
Paddy will give us an overview of the 6 themes in the book, one of which is the circular economy, and we'll then go a bit deeper with a couple of them, exploring different forms of company structures and learning more about regenerative organisations.