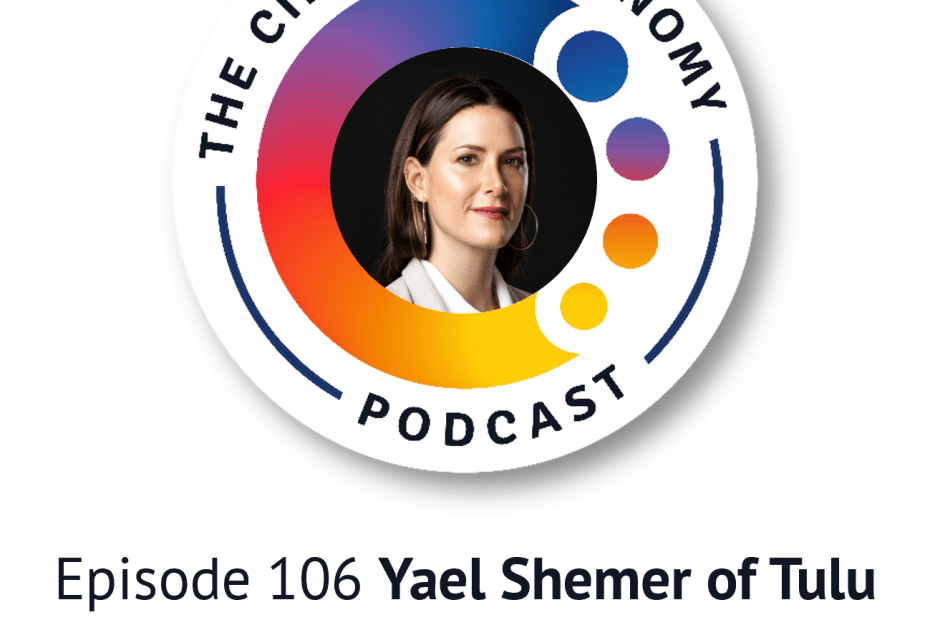 In episode 106, we hear from another disruptive start up, helping people 'get more, from less' – shrinking the footprint of production and consumption by improving the utilization of under-used objects.
Today, I'm talking to Yael Shemer, an environmental entrepreneur and the co-founder and chief customer officer of TULU. Tulu is an on-demand service, enabling people to access things to help them cook, host, clean, and do DIY. Tulu operates in residential buildings and student housing, with customers renting things by the hour. It curates the kinds of items residents are looking for, installs a smart unit to display and stock the items, with a one-click app to manage access.
Tulu is already in 22 cities across 3 continents, servicing 70,000 households. It was founded in 2018, by Yael and her co-founder, architect Yishai Lehavi. Tulu is now part of the MIT DesignX venture program, and has already raised nearly $30 million dollars.
Yael Shemer has led several ventures in the field of urban communities and sustainable living. This year, Yael was selected as a Forbes 30 under 30.
We'll hear how Tulu provides benefits for everyone in the system – landlords are able to create a better experience for their tenants, tenants get access to equipment and other things that make life easier or more enjoyable, and the equipment brands can create deeper, two-way relationships with customers.