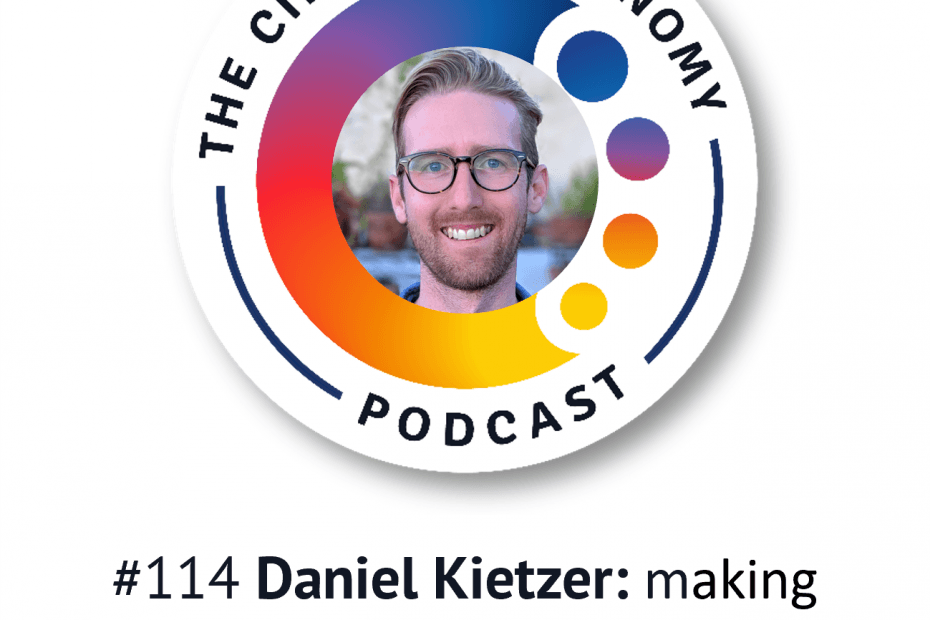 Daniel Kietzer is Director of Ecosystem Growth at Rheaply, a digital sharing platform scaling reuse by making resources discoverable, easily transferable and more valuable.
Rheaply was started in 2016, and has won lots of awards, including Most Innovative Reuse Company at the Reusies in 2021. It's backed by a number of early-stage investors, including Microsoft and Salesforce.
Daniel Kietzer provides strategic, organizational, and technical support to Rheaply clients and their partners. He's a circular economy and sustainability professional with 10+ years of experience designing and leading impact-focused projects with forward-thinking companies and organizations across the globe. Daniel's speciality is reuse and recycling market development is his specialty, but he also dabbles in social entrepreneurship, sustainability in the built environment, water, carbon, and a variety of other sustainability-related efforts.
We'll get an update on how Rheaply has evolved since my original conversation with Tom Fecarotta back in 2020, in particular how data aggregation unlocks opportunities for cost and carbon savings, as well as supporting your zero waste targets. So many organisations could be tapping into these solutions to help them do better, with less.