The circular economy is gaining attention - how do you get started?
Catherine's blog post, first published on Hotwire Global's Energy Hub
How to kick-start the circular economy with something as simple as office furniture…
The circular economy creates value, builds resilience and reduces risk. 
One report predicts it could boost GDP by 7 per cent in Europe, creating up to 500,000 new jobs. 
Organisations of all shapes and sizes, in every sector, are getting on board.
People often think either the circular economy is a buzzword for resource efficiency and increased recycling, or it means 'closing the loop' completely, which seems overwhelming.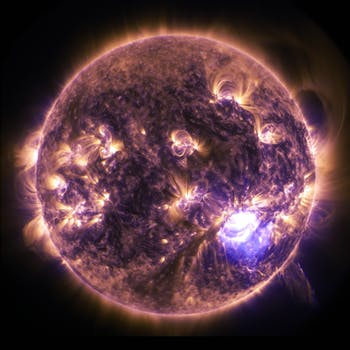 Circular principles apply to the whole value chain:
Cycle resources:  use materials and inputs that are recycled or easily renewable
Extend lifecycles:  design products to last longer (e.g. be repairable) or be used more intensively (e.g. car sharing)
Waste = food:  simplify product designs to reduce materials, and recover the components and materials for re-use. Any waste becomes 'food' for another process or for nature
Access replaces ownership:  business models encourage 'using' instead of consuming, helping materials flow in continuous cycles.
How do you get started?  
Whilst entrepreneurs can design a product or service to be circular from the ground-up, in a bigger, more established organisation it can feel overwhelming or risky – and you may have some sceptics to convince.  Your circular journey can begin with smaller interventions in the product design, bill of materials or business model.  Seeing it as a journey means you can start wherever makes sense:  risk 'hot-spots', scarce or expensive resources, or by providing services instead of selling products. 
Office supplies provide easy, low-risk entry points to open up discussions and encourage a circular mind-set.  What are the value opportunities for the product supplier and the user?  Does this spark ideas for your own business?
A well-designed refillable pen that writes nicely might create longer-lasting relationships and increase brand loyalty and it's easy to buy pencils and sticky notes made from recycled paper (eg Post-it®).  Buying paper with recycled content is generally straightforward; though make sure the 'virgin' content is from sustainably managed forests, with FSC or PEFC certifications, and encourage double-sided printing and recycling of office waste paper.  Products designed for easy disassembly encourage more effective recycling and reduce disposal costs for the user.  Leitz's re:cycle range, including magazine files, letter trays, and project folders, uses recycled and recyclable materials.  Its lever arch file includes an integrated tool, enabling quick removal of all the parts, and papier-mâché replaces typical plastic parts.
Buying remanufactured office furniture could highlight your circular aims whilst saving money and providing a well-designed, beautiful office space for employees and visitors.  Rype Office, a UK-based supplier of high quality, sustainable office furniture aims to create profitable, positive impacts.  It offers an award-winning free design service to improve productivity and minimise your footprint.  Rype Office will remanufacture quality brand-name pieces to as-new condition, refurbish or remodel your existing furniture, and supplement with new pieces to complete the design brief.  
The circular economy uses a whole-systems perspective, designing products and services that recover, restore and cycle valuable resources.  Starting with low-risk 'baby steps' allows learnings and success stories to generate interest and buy-in for bigger-scale, longer-term projects. 
Either disrupt, or be disrupted…