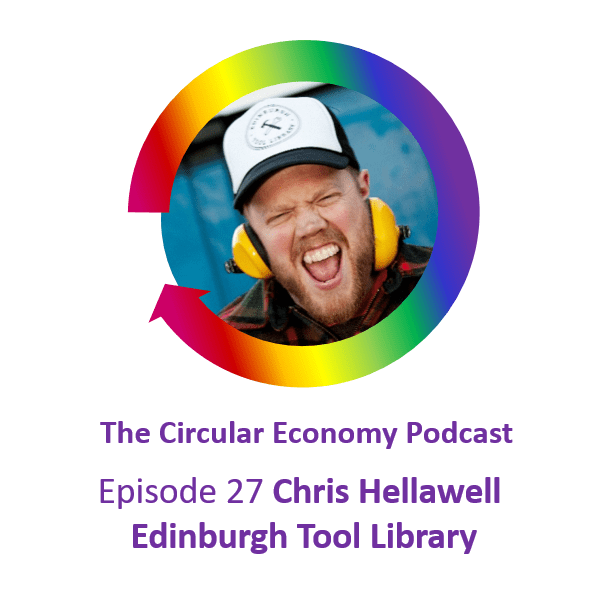 Chris Hellawell is founder and director of Edinburgh Tool Library, which works like a lending library, sharing tools rather than books.
Chris is passionate about the concept of sharing as a way to tackle the climate crisis, and also as a way to save money, and to build social connections in communities. By sharing, everyone is richer.
The Edinburgh Tool Library started out as a set of shelves in a spare room. Now it's a city-wide organisation with multiple sites, including a tool maintenance depot, two wood workshops, a library and a police box. The Library runs classes, youth programming, skills development for disadvantaged groups, and a volunteer programme transforming community spaces throughout the city.